Aitken's Saddlery
6, 1 Bryants Road
Loganholme QLD 4129
07 32097506
Monday - Saturday
9am - 5pm

Sunday
10am - 4pm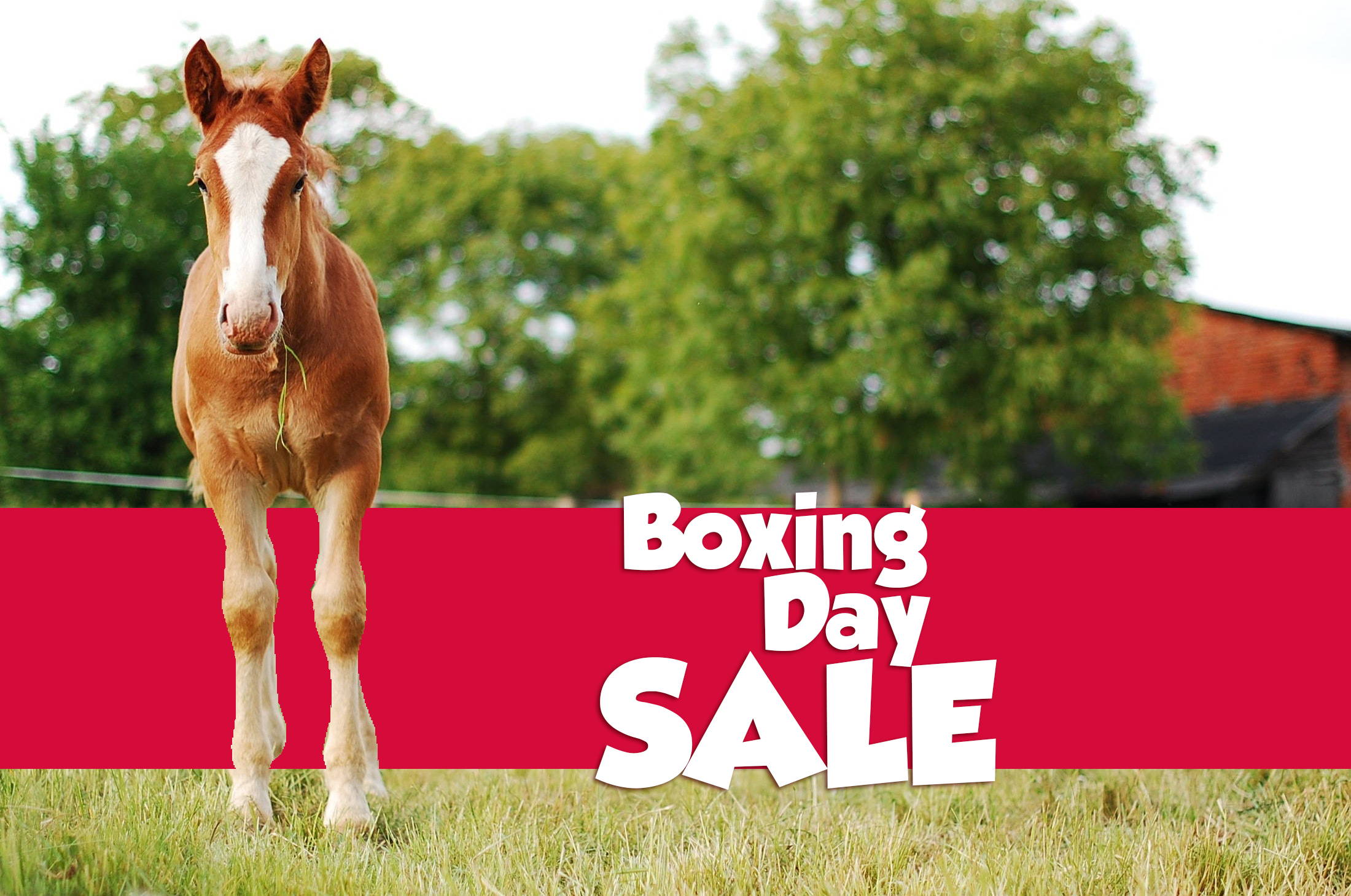 When does the sale start?
Sale Starts 1:00 am Christmas morning and ends 11:00pm 28 December, 2020.
Is the store open for the sale?
No sorry the store will be closed until Tueesday, 29, Decenber. The Boxing Day Sale is only available online.
What is on sale?
Everything is 15% off excluding saddles, wormers and services. The discount will be applied automatically to you shopping cart.
Are there any exclusions?
The sale excludes saddles, wormers, gift cards, and services.
Can I use my Rider Rewards Discount Voucher?
No sorry the sale is not available with any other offer. No further discounts apply. Rider Rewards Discount Voucher can not be used for purchases made during the boxing day sale.
I have a Gift Voucher can I use it?
Yes, however you will only be able to use the E-Gift Vouchers (the ones purchase online) on the website, sorry. The "in store" Gift Vouchers (the little plastic card ones) dont work online. But don't worry if you have an "in store" gift voucher send us an email with what you would like to pruchase and we will call you and organise everything.
Can I Lay-by during the sale?
Sorry but we are not offering Lay-by's during the sale.
What if something I want to buy is out of stock?
Send us an email with the list of products you wish to purchase (and your best contact details) before the end of the sale. We will then contact you to organise pre payment of your order. All orders must be prepaid for to recieve the Boxing Day Sale discount. Please be aware that some items are out of stock with the supplier/manufacturer and may have extended delivery delays.