Aitken's Saddlery
6, 1 Bryants Road
Loganholme QLD 4129
07 32097506
Monday - Saturday
9am - 5pm

Sunday
10am - 4pm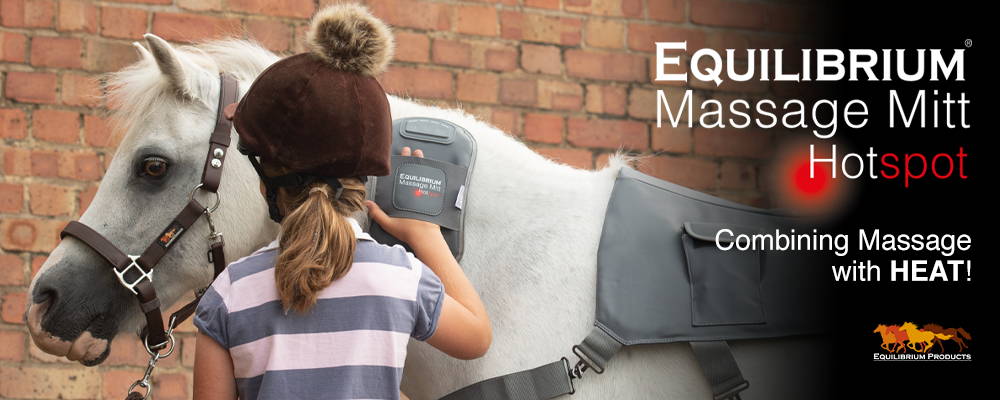 Equilibrium® Massage Mitt Hotspot
Let your horse relax with comforting heat and massage


Choose from heat and two types of massage.
Three different massage strengths allows you to tailor the massage.
Reach any muscle with the lightweight, portable design.
Quick and effective ten-minute programmes.
Battery operated with international charger.
Why not try the Hotspot on yourself too?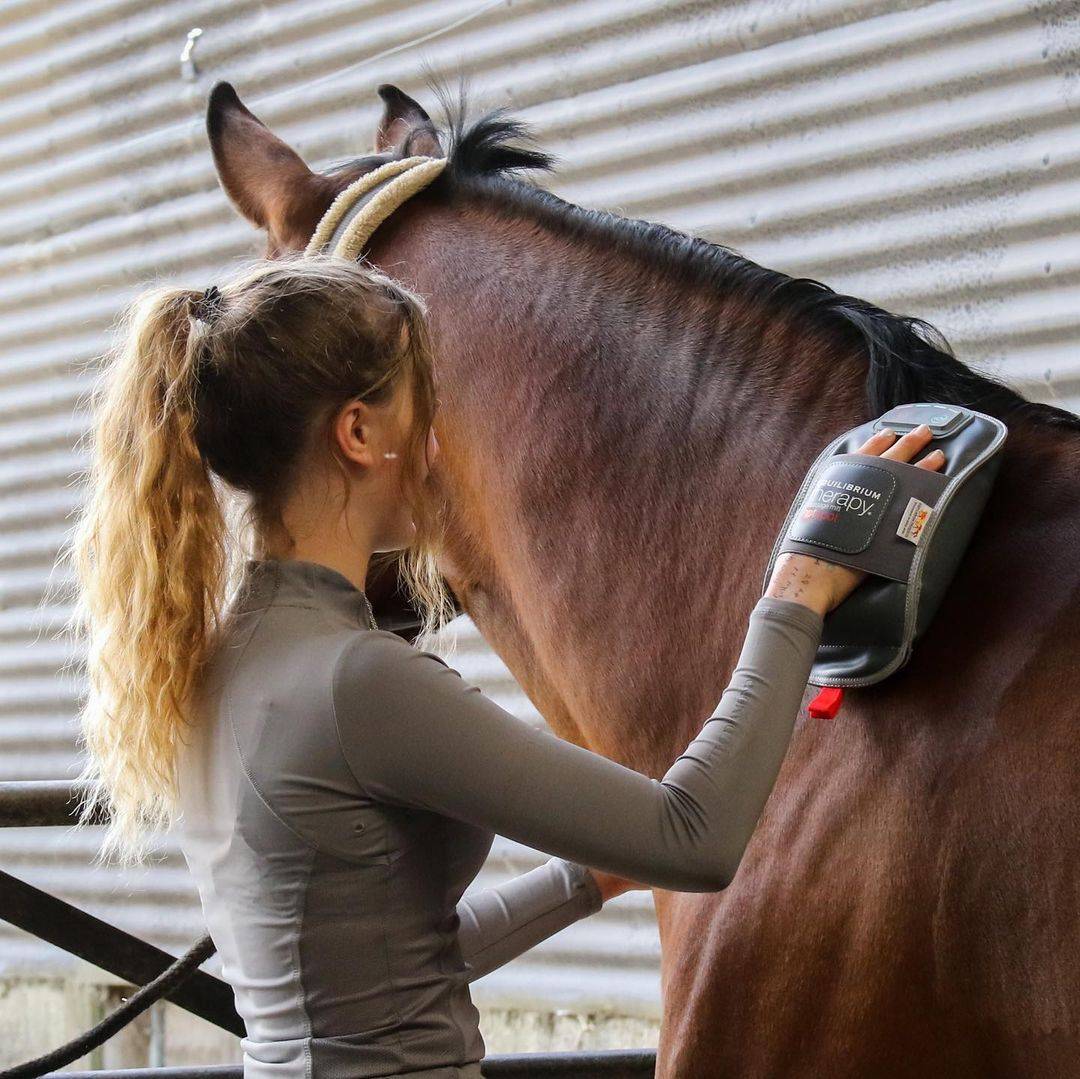 I cannot recommend the Massage Mitt Hotspot enough! After one use I've seen a noticeable difference in the way that my horses move after a pre workout massage and I'm over the moon! My mare gets extremely stiff especially when in season, and for the first time I was able to ride her without her being as stiff as a board - and better yet it was the best flatwork session to date! It was evident that both my horses thoroughly loved having a session using it as they were licking and chewing away, and I secretly think they got angry when I stopped! 😂
I could say it all day! Equilibrium you have well and truly blown us away with releasing yet another incredibly useful tool in keeping our herd happy and comfortable and better yet we can treat ourselves to a mini massage in the process! What are you waiting for! Go order your one now, we all know the herd comes first but hey, buying this is also treating yourself to a well deserved massage, which you need! 😉
Maddie Townsend eventing.the.divas
The Hotspot is the perfect edition to the Equilibrium range. It allows you to get to muscles the massage pad can't reach. It is really easy to adjust the settings on the mitt depending on what muscle you are targeting. As well as varying the massage strength you can also turn on the heat setting which helps to further release tight areas.
I have recently been using the mitt at the top of the neck towards the poll area, the horses really enjoy it and I can feel a difference in their way of going when I ride.
I have also used the Hotspot on my own lower back, would recommend!
Daisy Coakley @daisycoakley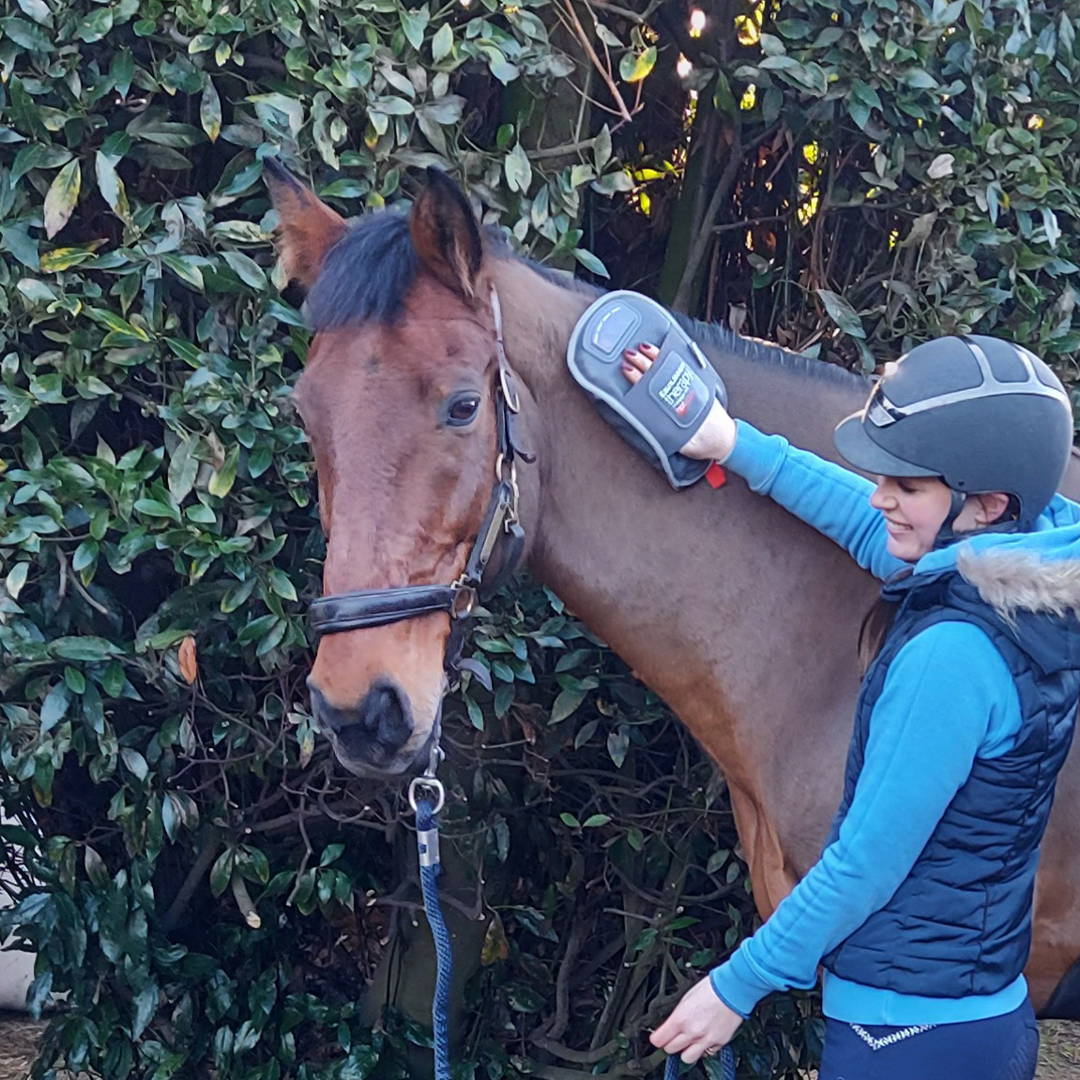 WHy not Treat yourself too?